The inception of grove cranes 70 years back, has created a new revolution in the world of business. The
grove cranes
are the most versatile of equipment and its mobile hydraulic cranes range from 8t -450t that includes all terrain, truck mounted and rough terrain cranes, along with Shuttlelift and Yardboss industrial cranes. The sturdiest of the cranes, the grove cranes are subjected to continuous workload, especially when used in mining and construction business. Any fault in the crane might lead to extended downtime and finding a good grove crane parts dealer immediately might be a tough call. We deal with
grove crane parts
and are in the industry from past 38 years, so in the event of a glitch you can contact us and we will not disappoint you with our services.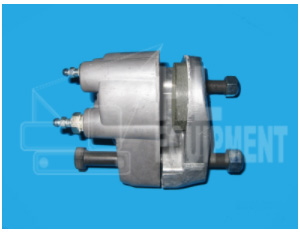 What we offer to our customers
We are a Singapore based organization, which deal with all varieties of grove crane parts and are considered as the biggest grove crane parts dealer in the Asia Pacific region. We have an extensive product portfolio that includes all kinds of crane spare parts. Moreover, we offer only genuine and original equipment manufacturer parts, so that our customers don't suffer a loss. We transport genuine grove crane parts worldwide at affordable prices so that our domestic and overseas customers can take advantage of our product offering.
Call Us Now
We are an experienced
grove crane parts dealer
that offers products like grove disc brake, grove repair kit, grove seal kit, grove stator and grove swing lock cable. We are involved with world's best brand and some of the brands that we deal with include American Crane & Hoist, Linkbelt, Grove, Manitowoc, Terex, Demag, Faun, Hitachi, Sumitomo, IHI, Kato, Tadano, P&H, Kobelco & Nippon Sharyo etc.
Highest service standard
HL Equipment
run on the philosophy of 3E's – Effective, Efficient and Excellent service guaranteed to our esteemed customers, which means that customer satisfaction is what we want to achieve. Since we ship parts from major international destinations, we undertake rigorous testing of all parts, by our qualified engineers before it reaches our customers.This is done to ensure that we are able to deliver only genuine and fully functional parts. Furthermore, we involve our technicians in arigorous training session so that they remain equipped to handle all service related issues and be updated about the changes related to the grove crane parts
.
With more than 38 years of experience, our founders give top priority to our customers and give valuable suggestions pertaining to crane industry, incase a query is raised by the customer.
We undertake all replacements of the faulty grove crane parts by our experts and service the complete machinery. We also undertake many rounds of testing to ensure that the system is running well and our customers will not face any issue after delivery. We only deliver quality
grove crane parts
to our customers. If you are facing difficulty with your crane, just give us a call and our service personnel will get back to you as soon as possible and resolve your issue.
Call Us Now